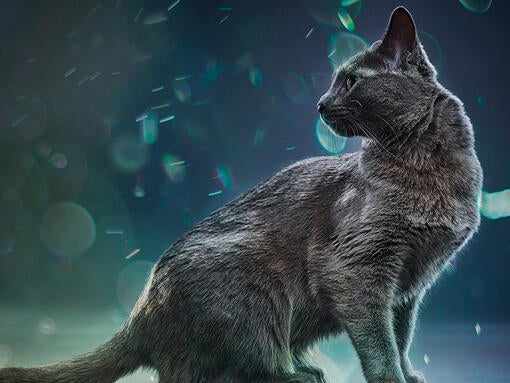 Our Science
A history of innovation throughout the years.
Purina's focus on the science of pet nutrition and how it can play a powerful role in pet health spans almost a century, with breakthroughs that have redefined the industry's standards.
Although it's never been easier to find information about pet nutrition, finding reliable information can be difficult. So in 2018 Purina launched the Purina Institute – a global voice sharing the science of nutrition with veterinary professionals and and scientific thought leaders to help pets live better, longer lives.
The Purina Institute shares ground-breaking research from more than 500 Purina scientists and pet care experts, working across an extensive network of eight R&D facilities around the world. The Purina R&D team is unparalleled in its size and encompasses a wide range of specialties, including nutritionists, veterinarians, behaviorists, immunologists, chemists, molecular biologists, food scientists, palatability experts, and specialists in genomics and bioinformatics.
We feel very strongly about this. We are never finished. We've never learned enough, and we can never know enough. So we are constantly trying to pursue the improved wellbeing of the pet.
Being part of Nestlé, the world's largest food and nutrition company, brings many opportunities to explore the connections between pet and human health. By sharing expertise among our scientific teams, the Purina Institute has already been able to apply key learnings in areas such as probiotics and cognitive decline.
To discover more about the cutting-edge work of Purina and to explore the vast amount of scientific resources available through the Purina Institute, please visit www.purinainstitute.com
Our Scientific Heritage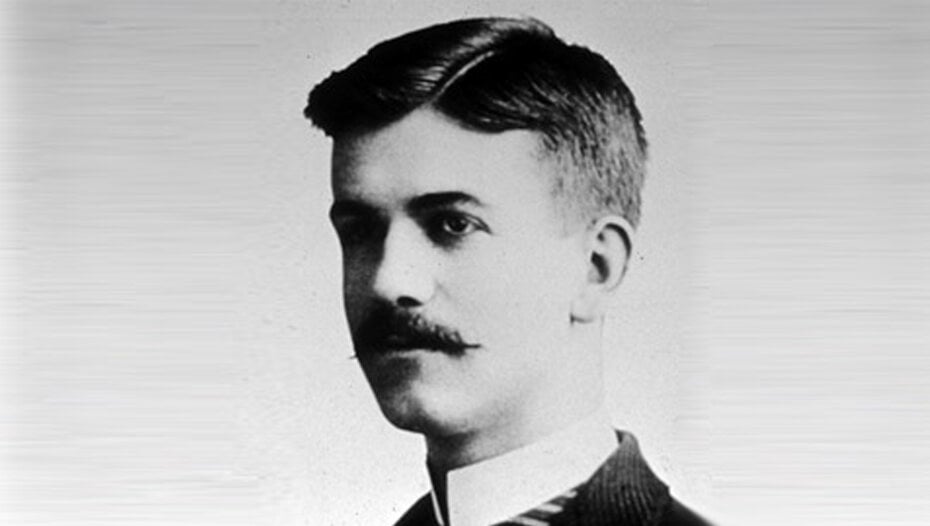 The Purina we know today reflects the coming together of three established pet care businesses: Purina, Spillers and Friskies. Each has its own rich heritage of scientific breakthroughs and has played a vital role in establishing Purina as a global leader.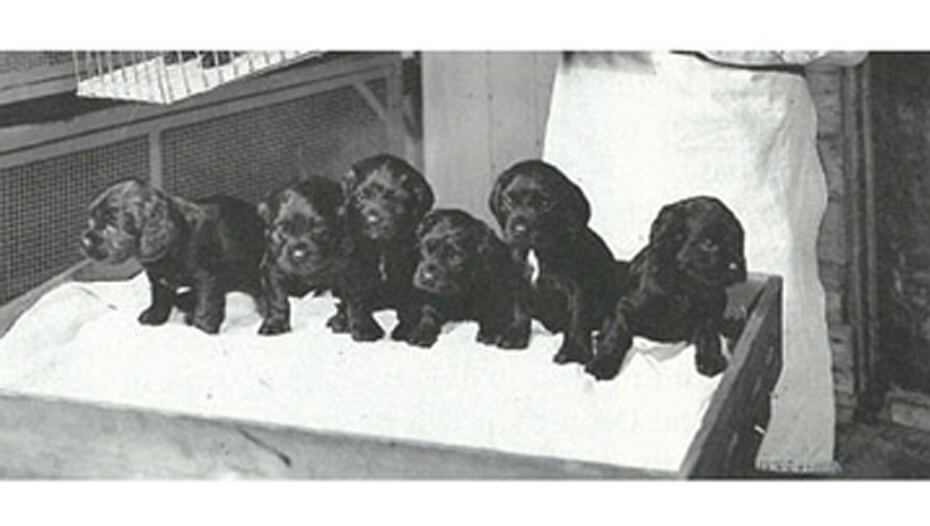 Purina is the first to open a research centre dedicated to pet nutrition in Gray Sumit, Missouri, USA. A scientific approach can now be taken to researching pets' nutritional needs, supported by feeding studies and nutrition trials.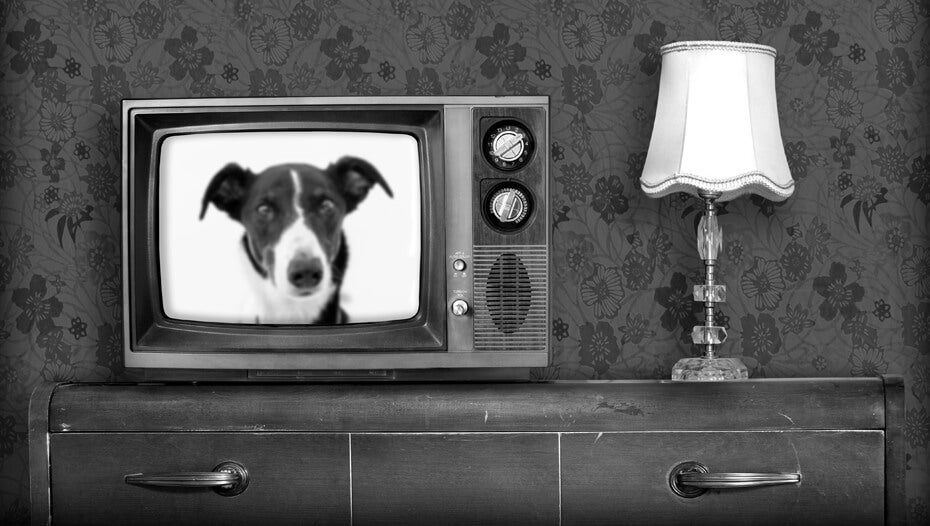 Purina launches Winalot – the first complete and balanced food for dogs. Bonio, the first bone-shaped biscuit follows in 1929.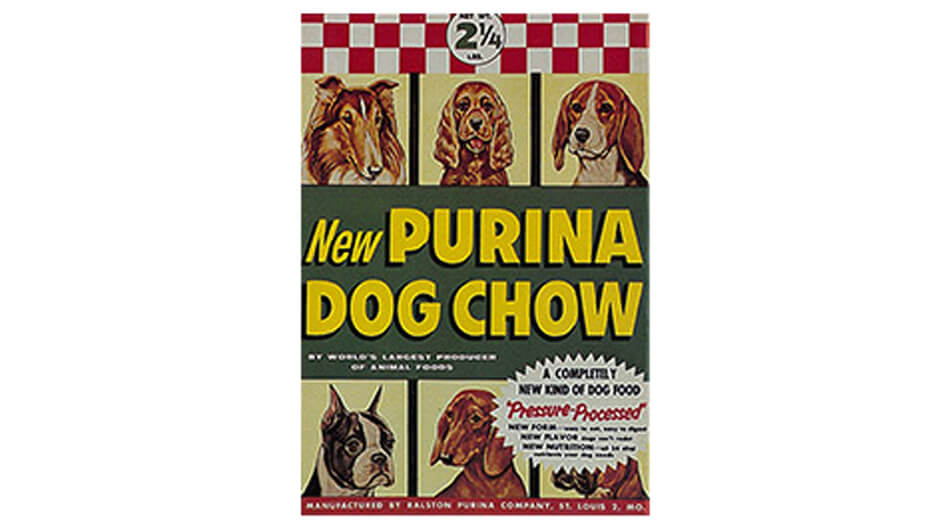 Purina launches Dog Chow, the first pet food made using extrusion technology to form distinctive shapes known today as 'kibble'.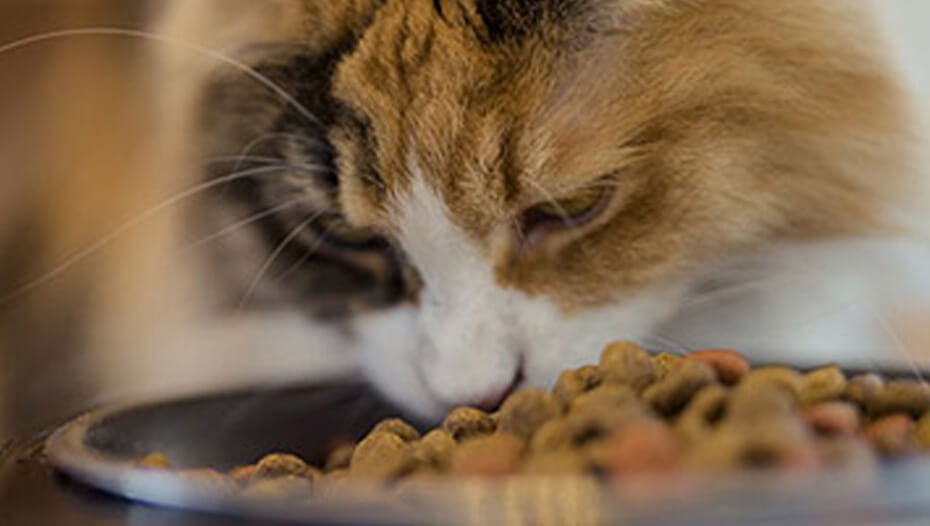 Purina is the first to add taurine, an essential amino acid, to cat food. Taurine deficiencies can result in conditions such as retinal degeneration and dilated cardiomyopathy.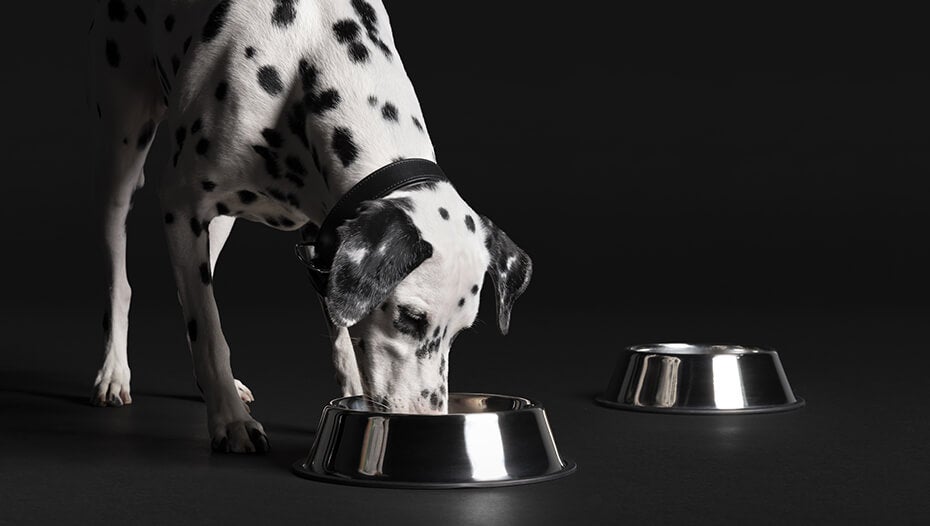 Purina develops the first high fibre, low calorie weight loss diet for dogs.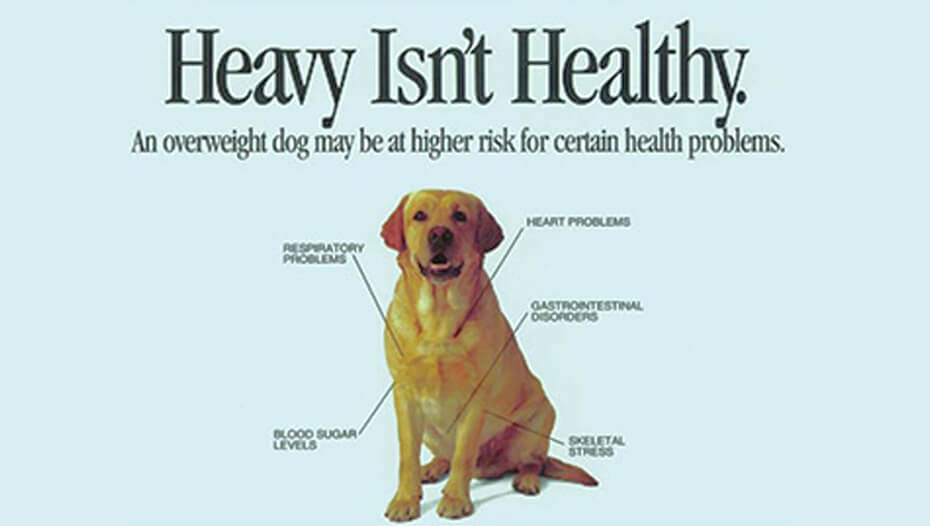 Purina creates the first widely used and scientifically validated Body Condition Score system. A simple method for estimating body fat coverage and identifying a pet's optimal body condition, regardless of breed or body weight.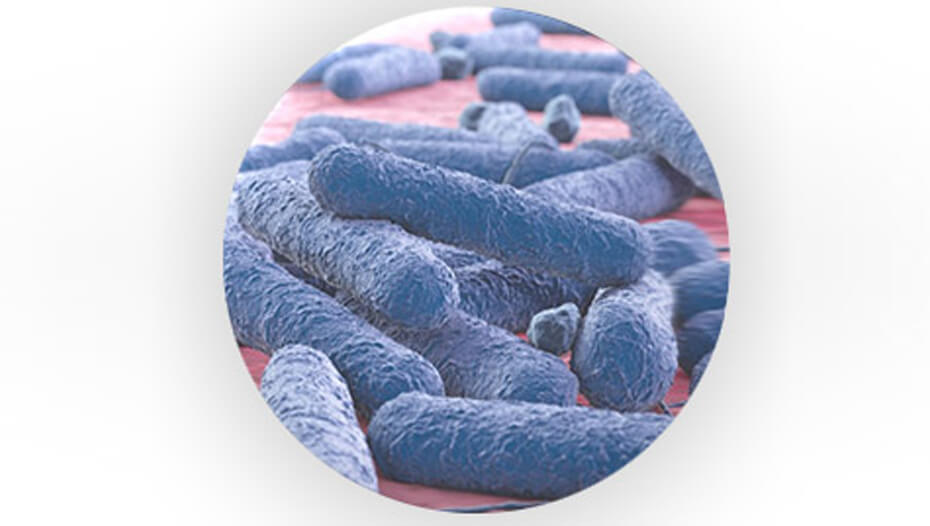 Purina is the first to include pre-biotics to promote digestive health. The diet contains chicory root, a natural and rich source of the prebiotic inulin, to promote balanced intestinal microflora.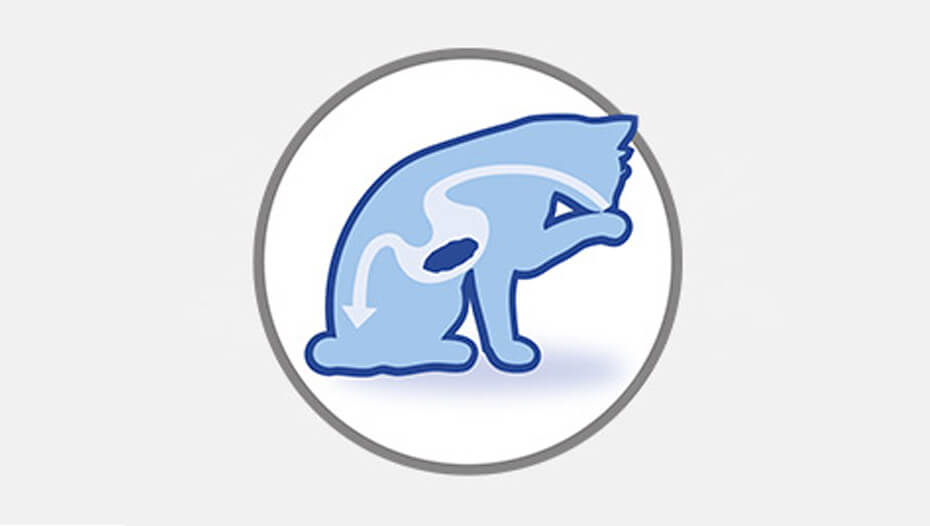 Purina proves diet with high protein and minimal carbohydrates can help manage feline diabetes. Study shows that 89% of cats fed Purina's diet had a reduced requirement for insulin, with 33% no longer needing it at all.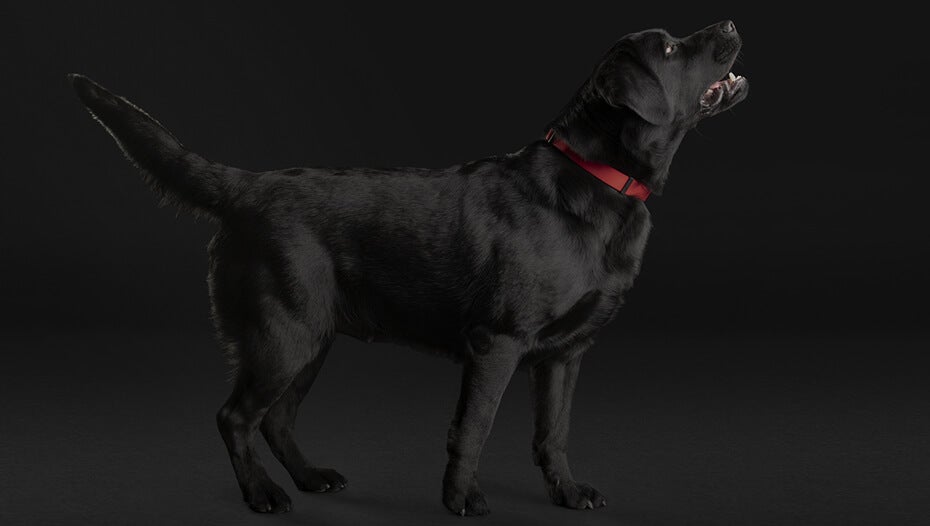 Purina conducts the first longevity study to demonstrate the health benefits of maintaining lean body condition in dogs.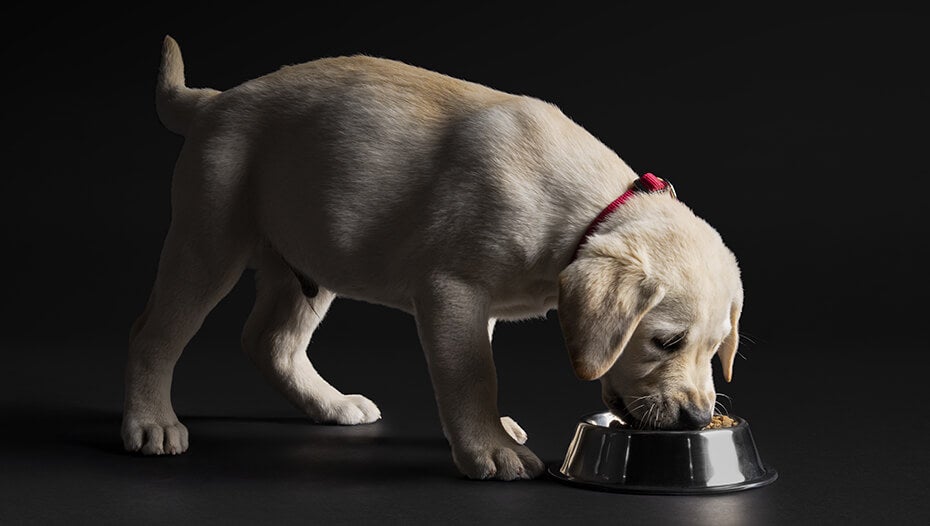 Purina is the first to use colostrum to help support the natural defences of puppies and kittens.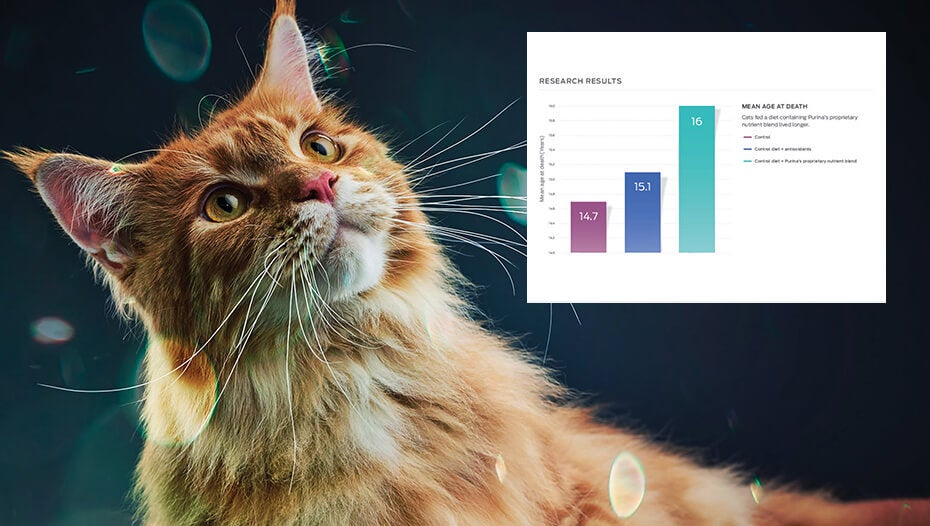 Purina develops the first diet proven to extend a mature cat's healthy life.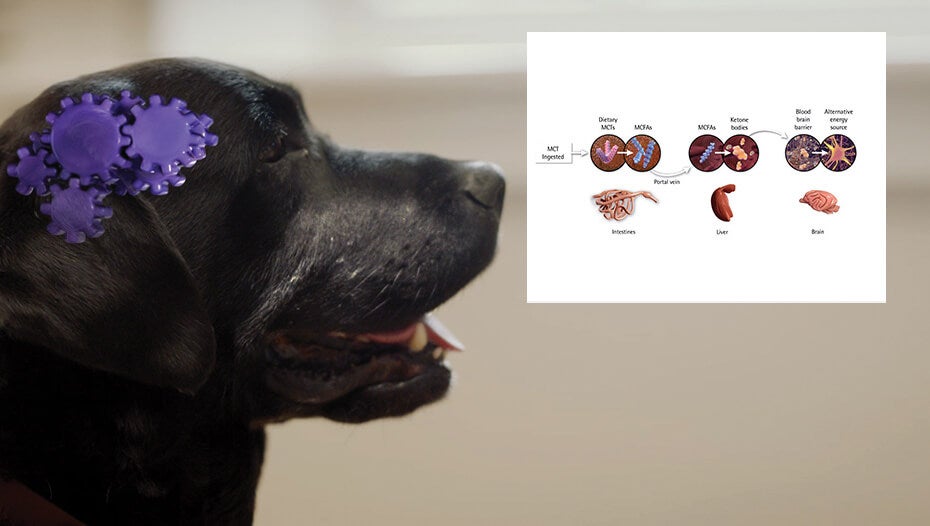 Purina creates the first diet clinically proven to improve cognitive function in dogs. Research shows medium chain triglycerides (MCTs) provide an alternative energy source for the ageing brain.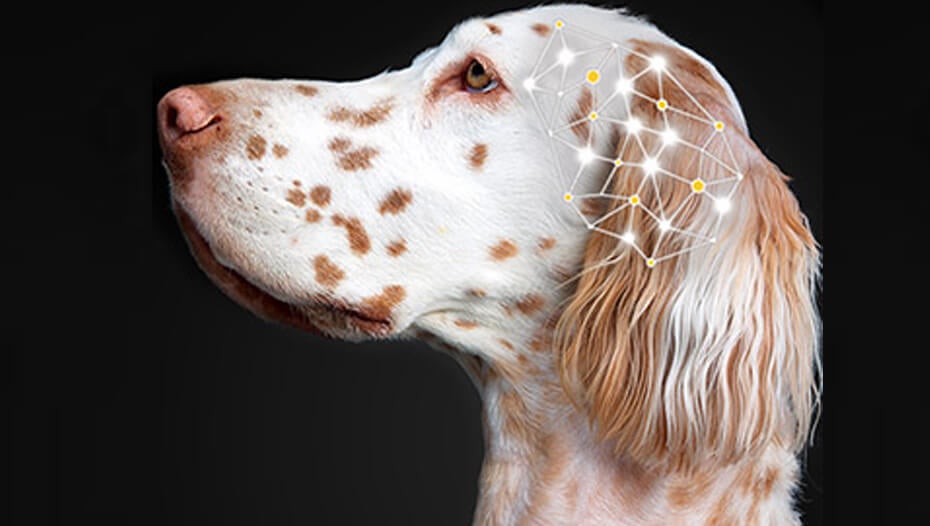 Purina's collaboration with the Royal Veterinary College, London leads to the first diet clinically proven to help manage canine epilepsy.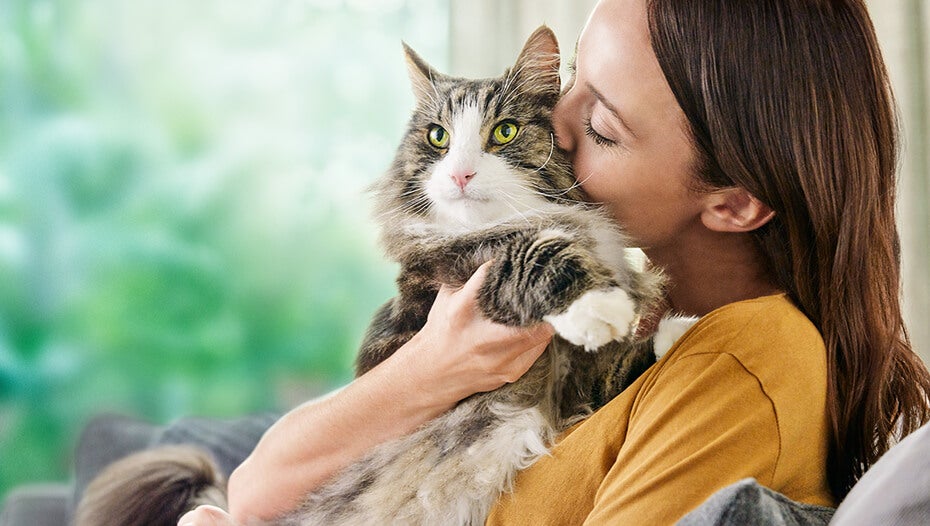 Nestlé Purina launches Pro Plan Live Clear, a diet with the potential to transform how people manage cat allergens.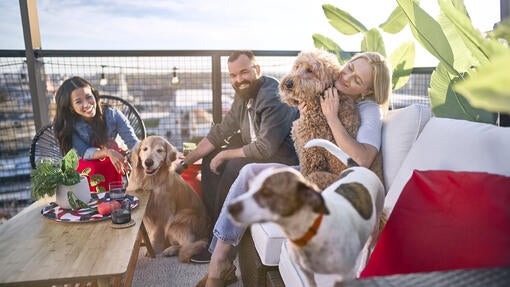 Contact us
We're here to answer all of your pet questions - big or small, really serious or a little silly. Get in touch with us directly any time, any way. Our lines are open from 9am - 5pm, Monday to Friday.